SARDAR MIR ALI BAHDUR THE FIRST DETECTIVE OF POLICE OF BOMBAY IN 19TH CETURY


'GATE WAY OF INDIA' BUILT HERE LATER; ALSO (PHOTO BELOW)

B

http://oldphotosbombay.blogspot.com/2011/02/old-postcards-of-bombay-mumbai.html


OFFICER SITS ON HAND PULLED RICKSHAW;

Rickshaw pullers playing cards 19 th century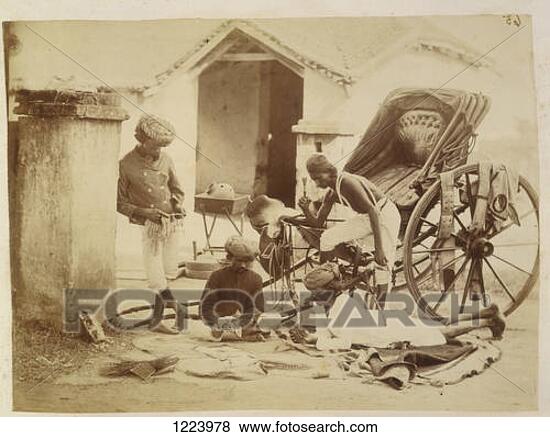 A 1905 Humber car , photographed in Bombay-(ONE OF THE FIRST CARS IN BOMBAY)


FIRST FLEET OF TAXI CARS IN BOMBAY 1910;THE PASSENGER SAT IN THE COVERED CABIN WHILE THE TAXI DRIVER SAT IN THE OPEN FRONT ;JUST SAME ARRANGEMENT AS A HORSE CARRIAGE


TAXIS IN NEW YORK 1914-SIMILAR 20 CARS WERE IMPORTED FOR USE AS TAXI IN INDIA ;MAINLY FOR CALCUTTA,BOMBAY
Mr Jinnah on a car ride with a Parsi friend
. Jinnah's friend here is Pestonjee H J Rustomjee and the child is Homi Rustomjee.
NEW CAR SHOW ROOM 1910



DE DION BUTON CAR-1912-cars mostly handle start;self starting cars were made from 1912 onwards



THE MAN STARTING HIS CAR ; (BY CRANKING THE STARTING HANDLE WAS THE ONLY WAY ,BEFORE SELF STARTER WAS DISCOVERED)
CARS 1920 CALCUTTA


MAHATMA GANDHI ;NEAR CAR 1930'S



1920 -30 TAXI CARS ;NO CARS WERE MADE IN INDIA THOSE DAYS .SO ALL CARS WERE IMPORTED FROM AMERICA BRITAIN FRANCE OR GERMANY [.JAPANESE CARS BECAME POPULAR AFTER 1960]
CAR 1920-CROSSLEY



below :- flora fountain 1920's


cars on the road in india- THERE WAS NO 'A' OR 'B' OR 'C' JUST THE NUMBER FOR THE CAR--SEE BELOW THE CAR REGISTRATION NO: JUST '26903'.THIS WAS WHEN NUMBER OF CARS WERE VERY FEW-PHOTO OF CALCUTTA 1930'S

ENGLISH SOLDIER'S MESS IN COLONIAL INDIA (BEFORE ELECTRICLIGHT CAME),WITH GAS LIGHT AND OVERHEAD HAND OPERATED PUNKAH(FAN)
The long white strips over the pews are hand-operated punkahs (fans)!IN THE ENGLISH CHURCH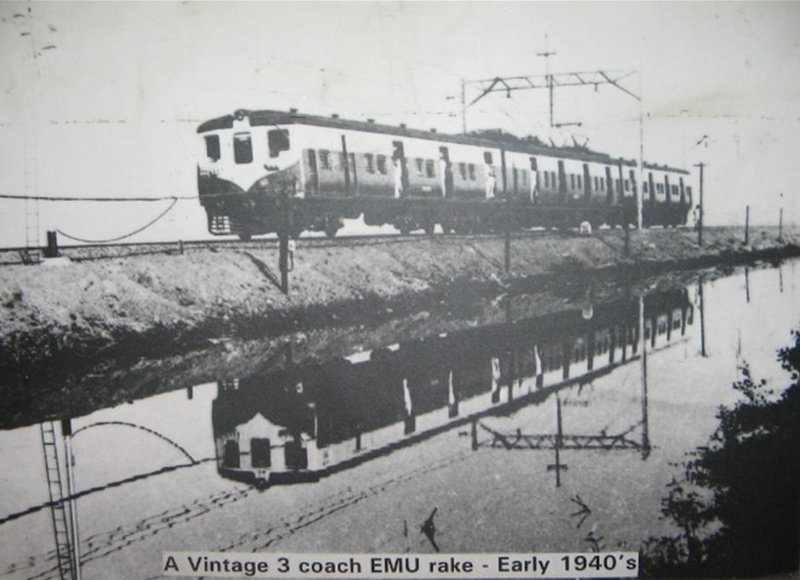 A vintage 3 coach EMU rake in the early 1940's. (R Harish Kumar)
Bombay Electric Supply & Tramways Company Limited was a sole provider of electric supply, electric tram service and buses in the Mumbaicity from 1905 to till 1947 when it was municipalised to form the Bombay Electric Supply and Transport Undertaking. [BELOW PHOTO OF B.E.S.T.BUS 1920'S;AND B.E.S.T.'S SINGLE DECKER AND DOUBLE DECKER TRAMS,]


private taxi van 1930's [SEE THE BOMBAY REGISTRATION NO: B.M.B.210]


AND BUS1930'S








MARRIAGE TAXIS[OPEN HOOD CARS];HIRED ALONG WITH BAND WAS COMMON

One of the earliest emu trainsets (4-car ) speeding over the Sandhurst Road flyover
used on the ghats in 1863
Bombay VT with an unidentified train in 1904

http://oldphotosbombay.blogspot.com/2011/02/travel-by-ship-before-1960-bombay-to.htmlhttp://oldphotosbombay.blogspot.com/2011/02/travel-by-ship-before-1960-bombay-to.html
1940'S TAXI CARS
MAHATMA GANDHI ENTERING CAR -1940'S PHOTO



1940 TAXIS -CHEVEROLETCARS


CHANDI DAS

(1934)HINDI FILM
Movie: Dharti Mata (1938) Music: Pankaj Mullick Singers: Krishna Chandra Dey, Uma Shashi & K.L. Saigal
A rare photo of all the singers together in the early years of their singing careers ! Can you spot
( front row) Zohra Jan, Rajkumari, Amirbai Karnatki, Hamida Banu, Geeta Roy (later Geeta Dutt), Lata Mangeshkar, Meena Kapoor, (and standing behind) Sailesh Mukherjee, Talat Mahmood, Dilip Dholakia, Mohd. Rafi, Shiv Dayal Batish, G.M. Durrani, Kishore Ganguli (later Kishore Kumar), and Mukesh.
Zohrabai Ambalewali or Zohrajaan Ambalewali, a very talented and popular singer of yesteryears, is best remembered now by the songs like 'Ankhiyan milage jiyaa bharmaake' and 'Aai Diwali, aai Diwali' sung under the baton of Naushad for the superhit musical film Rattan (1944). Zohrabai Ambalewali was one of the leading playback singers with Shamshad Beghum and Rajkumari till the year 1946-1947. With the arrival of younger and fresher voices like Geeta Roy and Lata Mangeshkar, Zohrabai couldn't hold her position due to their competition. She did not get to sing many songs post the years 1953-1954.
RATAN

(1944)
Stars:
Swaran Lata, Karan Dewan and
Amir Banu
Soundtracks
"Ankhiyan Milake"
Sung by
Zohrabai Ambalawali
Music composed by
Naushad
Lyrics by
D.N. Madhok
SINGERS : CHITALKAR &
MEENA KAPOOR
Awaz de kahan hai
-
Noor Jehan
Cast: Talat Mahmood, Mala Sinha,I S Johar, Bipin Gupta, Abhi Bhattacharya, Nirupa Roy, Lalita Pawar,
ANMOL GHADI 1946
socha tha kya kya ho gaya
Suraiyya
Amirbai Karnataki
&
Lata
-
Gore Gore O Baanke Chhore
-
Samadhi 1950
Talat Mahmood
&
Shamshad Begum
-
Milte Hi Ankhen Dil Hu
a -
Babul [1950
]
Shamshad Begum
-
Chaman Mein Reh Ke Veerana
-
Deedar [1951]
1940'S FORD TRUCK
1950'S BOMBAY FLORA FOUNTAIN SHOWING ELECTRIC TRAMS ON ROAD,AND TAXIS(ALL FOREIGN CARS ;NO INDIAN CARS THEN; FORD , CHEVROLET,AUSTIN,)
1942 FORD JEEP AS TAXIS WERE USED FOR HILLY TERRAIN
1944 FORD VAN WITH WOODEN BODY
1944 FORD MILITARY TRUCK WERE CONVERTED TO CIVIL LORRIES AND WERE USED AS BREAKDOWN TRUCK IN BOMBAY TILL 2000
1945 FORD WAS VREY POPULAR AS PRIVATE CAR AND AS TAXIS TILL 1980
BELOW (THE POPULAR) FORD CAR 1948 -USED FOR WEDDINGS AND AS TAXI
AND 1946 FORD VAN WITH WOODEN BODY
1950'S HILLMAN TAXI OF BOMBAY[MADE IN ENGLAND]
TAXI DRIVER (1954) HINDI MOVIE[ACTORS DEV ANAND AND KALPANA KARTIK-LATER THEY GOT MARRIED IN REAL LIFE]
BOMBAY TAXI BMT 1800-C.1950'S
PONTIAC CAR[MADE IN AMERICA] AS TAXI
HILLMAN MINX MADE IN BRITAIN WAS VERY POPULAR AS TAXI IN BOMBAY TILL 1970
Dilip kumar,Dev anand and Raj kapoor with shri Jawahar lal
Nehru
.
AUSTIN CAR AS TAXI-1950'S NEAR A HOTEL
AUSTIN A40 TAXI CAR [MADE IN ENGLAND]
THE FIRST CAR TO BE CONVERTED INTO A INDIAN CAR--MORRIS MINOR ENGLAND WAS MADE INTO HINUSTAN CAR 1950-SEEN BELOW
MORRIS MINOR(LATER RENAMED BAY HINDUSTAN) TAXI CAR C.1950'S
BABY HINDUSTAN CAR-FIRST CAR TO BE MADE IN INDIA [COPIED FROM MORRIS MINOR ENGLAND]C.1950
ANOTHER CAR WHICH WAS CONVERTED INTO AN INDIAN CAR-MORRIS OXFORD INTO HINDUSTAN LAND MASTER AND LATER INTO AMBASSADOR-SEE BELOW
1956 FIAT MILLICENTO ALSO KNOWN AS DUKKER FIAT -USED AS TAXI IN 1960'S
BMC (BOMBAY)7921
LATER MODEL FIAT -KNOWN AS PREMIER PADMINI BELOW
1960 Tata Mercedez Benz trucks in India
STANDARD CARS MADE IN MADRAS (CHENNAI) CALLED HERALD / TRIUMPH; A FEW USED AS TAXIS IN SOUTH INDIA
Verse
Come from England, come from Scotland, come from Ireland
Come from Holland, come from Poland, come from any land,
If you're looking out for a pleasant holiday,
Come to Bombay, come to Bombay, Bombay

meri

hai

.
Chorus
Bom
bom
bom
bom
Bombay

meri

hai
Born

bom

bom

bom
Bombay

meri

hai
Our ladies are nice, they are so full of spice
Come to Bombay, come to Bombay Bombay

meri

hai

.
Wear a dhoti, put a

topi

and a small

coatie
Mini or bikini is so good for you honey
If you ain't so gay then you can live the sadhu way
Come to Bombay, come to Bombay Bombay

meri

hai

.
Verse
Puri

bhaji,

bhelpuri

you can try and tell
Idli

dosa

, hot samosa you will like it well
Once you come to stay then you won't like to go away
Come to Bombay, come to Bombay Bombay

meri

hai

.
==================================================================================
THAT WAS BEFORE BOMBAY BECAME MUMBAI.NOW THERE ARE MANY RESTRICTIONS PUT BY POLITICAL PARTIES;SINGING IN RESTAURANTS ARE DISCOURAGED BY VERY HEAVY EXTRA TAXES!!MANY SIMILAR RESTRICTIONS AND SCARE TACTICS MADE OLD BOMBAY INTO MUM

BAI OR MUM BAY
{Mum" is a Middle English word meaning "silent".}