The Model T Ford - The People's Car
In October, 1908, Henry

Ford

unveiled what was to become known as 'the

people's

car'. He had spent two years setting up a place in Piquet Avenue, Detroit,

USA, designing and building the Model

T. After several years of experimenting with the design, materials to use in construction and types/colours of paint, it was ready for retail.
When the first Model

T

rolled off the production line on 1 October, 1908, it started off a new way of mass-producing

carsthat would make motoring affordable to the general public. When full production began, every vehicle came in one colour only: black. By 1918, half of all cars in the USA were Model Ts. Over the 19 years it was produced, the Model

T

Fordwas practically unchanged in design and appearance, and a total of 15million cars were sold.

1925 Ford "New Model" T Tudor Sedan
Ford assembly line, 1913
By 1932,

Ford

was manufacturing one third of all the world's automobiles. Ford's image transfixed Europeans, especially the Germans, arousing the "fear of some, the infatuation of others, and the fascination among all
Although Volkswagen plays down the connection , the company got its start during the Third Reich. Based on the Fuerher's desire to rebuild Germany into a rich nation where all families could own a car, the company turned out several very recognizable Volkswagen beetles.
Soon, though, World War II forced the factory to start producing war material instead--including lightweight, dependable cars (Kubelwagens)
used for transport in North Africa and along the Russian Front.
HITLER-In a Volkswagen:
INDIRA GANDHI AND MARUTHI:-
Mrs Indira Gandhi inaugurating the Maruti factory in Gurgaon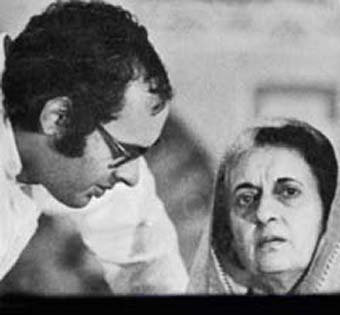 SON SANJAY, WITH INDIRA GANDHI [HE HAD MOTOR VEHICLE ENGINEERING DEGREE?DIPLOMA AND WAS VERY INTERESTED TO MAKE A PEOPLE'S CAR ,AND WAS THE MAIN SOURCE TO INSTIGATE THE RULER(INDIRA GANDHI) FOR THE CAR
SANJAY GANDHI, WITH THE ORIGINAL MODEL FOR MARUTHI CAR;WHICH HE LATER CHANGED DUE TO?UNKNOWN REASONS ,MAKE THE PRESENT MODEL OF MARUTHI CAR
Sanjay Gandhi at the Maruti factory in the '70s. Maruti Udyog is today India's largest carmaker
Indian compact car market, days have surely changed a lot when compared to the days when Sanjay Gandhi thought of opening Maruti Udyog.
Mr. Harpal Singh, Maruti's first customer, proudly received the keys of the Maruti 800 car from the Prime Minister Smt. Indira Gandhi on December 14, 1983
SANJAY'S DEATH IN PLANE CRASH



FIRST OWNER OF MARUTHI 1983(THE CAR PRICE WAS 50,000/-RS ONLY NOW IT IS ALMOST 8 TIMES MORE
I'ST OWNER OF MARUTHI WITH HIS CAR;PRICE RUPEE 50000/-ONLY;NOW PRICE ALMOST '8' TIMES MORE
TATA AND HIS NANO CAR:-