.
The Hornby Vellard

Early efforts at land reclamation concentrated on the small creeks crossing the northern Flats of Bombay island. Several of these were dammed or filled in during the eighteenth century. As a result, the areas north and east of
Umarkhadi
and
Mazagaon
were slowly settled in this period. However, the next major reclamation was due to the closure of the Great Breach north of Cumballa Hill in 1784 by the building of a
sea-wall called the Hornby Vellard.
.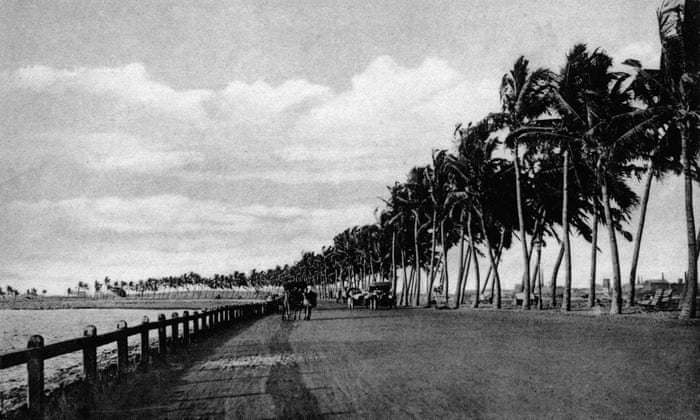 ..