Lost Trams Of Mumbai
May

Make a Comeback Soon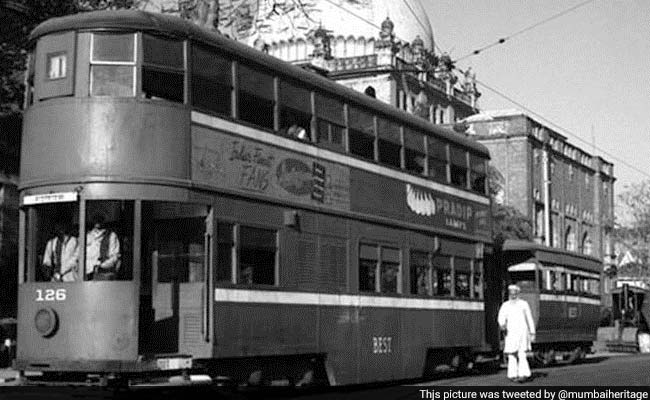 Mumbai, Maharashtra:
"Kahin Building, Kahin Traame, Kahin Motor, Kahin Mill..." - the vanished trams that the '60s Bollywood hit had immortalized may soon make a comeback, not in their old trundling form, but in a modern avatar.On Saturday, while speaking on the coastal road project in Mumbai, Union Minister for Environment Prakash Javadekar announced that trams may be part of the multi-modal corridor planned between Nariman Point and Kandivali.
The draft notification, he said, "mentioned that the metro, buses and trams could be included... The electric tram runs fast. If anything of that sort is incorporated, it will help the people.""I feel trams are good for a crowded city like Mumbai, especially the island city," Traffic analyst Ashok Datar told NDTV. "It may reduce illegal parking (on the tram tracks)... Also it means less space compared to a Bus Rapid Transport lane."
Trams are a part of Mumbai's history. The first horse-drawn service started between Parel and Colaba in 1874. Thirty years later, electric trams replaced them. Double-deck tram services, started in 1920, became an intrinsic part of the city's landscape - till 1960s, when the service was withdrawn.
Trams have managed to survive in only one Indian city, Kolkata. But this eco-friendly and cheap transport has become a burden on the city's roads due to lack of modernization.
The sleek modern trams that run in Europe, however, are a different story.
The reaction to the idea is mixed. While some old timers say it would restore memories of the golden era in Mumbai, some feel it's ridiculous to reintroduce a thing of the past.
"The idea of a tram on the coastal road is a surprise," said columnist and author Anil Dharkar, calling it a "very exciting idea".
"I lived opposite the Electric House tram depot. They woke me up every day at 5 am with their clanking noise straight out of a Harry Potter movie," said advertisement guru Alyque Padamse. "I think it is ridiculous to bring back these slow prehistoric noisy monsters and if they reappear like dinosaurs from the dead, I shall have to reach for my double barrel shot gun!"
COMMENT
POLITICIANS CHANGE IDEAS
FIRST IT WAS SEA LINK TO VERSOVA
-BELOW
THEN IT IS COASTAL ROAD
BELOW
NEXT IT WAS COASTAL ROAD AND METRO ON SAME ROAD
NEXT IT MAY BE A COASTAL LAND LINK MADE SIMILAR TO SEA LINK-BELOW
OR IT MAY BE A SEA LINK WITH METRO AND ROAD
-BELOW
POLITICIANS USED TO CHANGE PARTIES AT THE DROP OF A HAT
SO ALL THESE PLANS WILL REMAIN PLANS