THIS PHOTO NEVER BELONGED TO

ALAMY.COM

A BRITISH COMPANY OUT TO MAKE A QUICK BUCK OUT OF INDIAN PHOTOS
Sir Jamshetjee Jeejebhoy Group of Hospitals – Grant Medical College Logo Sir Jamshetjee Jeejebhoy Group of Hospitals
Grant Medical College and Sir Jamshedjee Jeejeebhoy Group of Hospitals
History
Establishment of Grant Medical College
Bombay Presidency
became part of the
British
possessions in India in 1818. In Western India there was a need for well-trained doctors as well as a general hospital for Indians . Under the guidance of
Mountstuart Elphinstone
attempts were made to offer Indians an opportunity to learn and practice Medicine along western lines. In 1826, a medical school was started with surgeon John McLennan as the superintendent of the Indian (native) medical school around
Azad Maidan
in southern Bombay. However, this school failed after six years. Around 1840 only two medical schools existed in India, one at
Calcutta
and another at
Madras
. In 1834 Sir
Robert Grant
was appointed the Governor of Bombay. He directed his attention to the expediency of establishing a systematic institution in the city for imparting medical knowledge to the, which would be more complete, comprehensive and better planned than the previously abolished medical school. He instituted a detailed inquiry into the ways and means by which Indians could have better medical care and education. As he struggled and strove to push through his ambition for a wisely planned medical college in Bombay, he met strong opposition. To quell the opposition Grant envisaged the formation of the first medical society in India,
The Medical and Physical Society of Bombay
. It was a society that would bring together the medical officers of the Bombay Presidency and encourage a spirit of scientific enquiry. It was due to efforts of Dr. Charles Morehead (the then surgeon) to the governor that this society came into existence in November 1835.
Grant developed a proposal on March 1838 in which the subject of medical education of Indians of this presidency was fully discussed in detail. It was sent to Sir Auckland's government in Calcutta. In March 1838 Sir
Jamsetjee Jeejebhoy
offered a donation of Rs. 1 lac for building a new general hospital with Indians. Grant took note of this in his minute, adding that the hospital would facilitate medical instruction. The East India Company, as conveyed in its letter dated 18 July 1838, happily endorsed the proposal for a medical college. However, nine days before the arrival of this news, Grant succumbed to an attack of cerebral
apoplexy
while vacationing in Dapori, near
Pune
.
A historic public meeting was held in town hall by citizens of Bombay to mourn his death. The Sanskrit scholar
Jagannath Shankarsheth
proposed that it would be a fitting tribute that the medical college should be established and that it should bear his name. The government accepted this proposal. The foundation stone of the building was laid on 30 March 1843, and the building was completed in October 1845.
Simultaneously with the plans and foundation of the college, it was also decided, with the aid of a munificent donation offered by Sir
Jamsetjee Jeejebhoy
, to substitute the previously existing Indian general hospital in the city, by creating a "School of Practice" (now known as the Sir J.J. Hospital) near the hospital and in conjunction with it. The professors of the medical college were the medical officers of the hospital. The foundation stone was laid on 3 January 1843 and the School of Practice was opened for reception of the sick from 15 May 1845. In 1845, admittance to the college was accorded without exception for caste or creed to candidates between the ages of 16 and 20 with respectable connection and general intelligence; grammatical knowledge of their vernacular language, arithmetic including Rules of Proportion and a thorough knowledge of English with fluency was expected. Each candidate was required to present a certificate of good conduct from the headmaster of the school in which he had studied and also one expressly stating that he was possessed of the necessary information and capable of undergoing the examination proposed.
The entrance examination was conducted by the superintendent and the professors of the college. The books selected for testing the knowledge of English were
Milton's
Paradise Lost
,
Robertson's Histories
, or a similar classical standard.
The first group of students admitted to the Grant Medical College, Bombay, on 1 November 1845 were:
Free: Bhau Daji Parsekar, Monoel A.D. Carvalho, Sebestian A.D. Carvalho
Stipendary: Atmaram Pandurang, Paul Francis Gomes, Fardemjee Jamshetji, Ananta Chandroba Dkule, J.C. Lisoba, Manoel Antonio D'Abrew.
The first professors of Grant Medical College were Charles Morehead, M.D., FRCS, Professor of the Institute of Practice of Medicine, Dr. John Peet, M.D., FRCS, Professor of Anatomy and Surgery and Dr. Herbert John Giraud, M.D., Professor of Chemistry and Materia Medica.
Midwifery
.
Attendance was not quite satisfactory during the first year. In following years, however, it became so good that students declined to take advantage of holidays but preferred to attend classes.
The
Bombay University
was founded in 1857. In 1860, Grant Medical College became one of the four colleges recognized by it for teaching courses leading to degrees (others being
Elphinstone College
,
Deccan College
and
Government Law College, Mumbai
). With its affiliation to the university, GMC's entrance exams were abolished. Matriculation in Bombay University was made a necessary qualification for admission to the Medical College. The G.G.M.C. degree was replaced by L.M. (Licentiate of Medicine) which later gave way to L.M.&S. (Licentiate of Medicine and Surgery) and finally to
M.B.B.S.
.
Gradual expansion of Sir J.J. Hospital
Immediately after the First World War, there was a great rush of students to the college. To continue to provide effective instruction training at the bedside of patients, the
Gokuldas Tejpal Hospital
was used as a teaching center in the subjects of Medicine and Surgery in 1924. This arrangement has continued to date.
Gradually the facilities at the Sir J.J. Group of Hospitals were also increased. The Sir Leslie Wilson Hospital Fund played an important part. The Yellappa Balaram pavilion (104 beds), Sir David Sassoon Hospital (97 beds and O.T.), Byramjee Jejeebhoy Hospital for Children (100 beds) were constructed and the Sir C.J. Ophthalmic Hospital was reconstructed (adding 73 beds).
The students had to stay in chawls opposite the compound until 1911 when the old hostel was built. In 1938, the R.M. Bhatt hostel was built thanks to the efforts of C.S. Patel and Col. Bhatia — one of the most respected teacher of his time.
The Pathology Department was established in 1880; the first autopsy was conducted in 1882. In 1896, Sir
V.M. Haffkine/Waldemar Haffkine
worked on the preparation of plague vaccine in the F.D. Petit Laboratory of G.M.C. (which is today occupied by Pharmacology Department).
Robert Koch
's work on
Vibrio cholerae
was done in two rooms of the old animal house behind coroner's court. Van Duke Carter, after whom the O.P.D. Laboratory of Sir J.J.H. is named discovered in pathology department the spirochaetes of relapsing fever in blood smears in 1907. It was here that Christopher and Caval worked on malaria and Dr. Raghavendra Rao worked in on tropical diseases, leprosy, plague and leishmaniasis.
In 1929, the department was shifted to the new building of Pathology School thanks to the munificence of the Tatas. Dr. V.R. Khanolkar the doyen of Pathology in India initiated work on cancer epidemiology. He was the founder member and the first president of the Indian Association of Pathologists in 1949. Dr. P.V. Gharpure started the Pathology Museum and the Association of Teaching Pathologists in Bombay.
The first M.D. of Bombay University was Dr. Anna Moreshwar Kunte in 1876. Another GMCite Dr. K.N. Bahadurji was the first Indian to obtain M.D. from London and who died of plague in 1896 while in charge of the Passes Plaque Hospital. In his memory the Student Sick Ward was built. This was torn down and replaced in 1908 to make room for the William Moore Operation Theatre.
Initially in 1845, J.J. Hospital had only a casualty and an Out Patient Department with a dispensary behind it. Soon in 1851, the Obstetric institution was built thanks to Sir J.J.'s donations. In 1892, the Obstetric ward became the Parsee ward.
In 1866, the Ophthalmic Hospital was erected by the donation given by Sir Cowasjee Jehangirjee. In 1930 it was remodeled by Sir J. Duggan in a three-storeyed building remodeled it for which Sir Cowasjee Jehangir, Third Baronet, donated a large sum. This was later reformed as the O.P.D. In this small place also existed the Medical Department, Minor Surgery, E.N.T. Department, and Dental chair. From 1907-1928 this was converted into biology and bacteriology laboratories.
The General Medical Council found that the facilities for teaching midwifery were deficient in G.M.C. To overcome this problem, the
Bai Motlibai
and
Cama Albless Hospital
were affiliated to G.M.C. by 1923.
Non-cooperation movement
During the early 1900s all prestigious professional posts were held by British I.M.S. officers, while Indians were given only non-clinical appointments. In 1921, the
Non-cooperation movement
appealed to GMCites to boycott the British government by leaving G.M.C. Students, professors and practitioners began shifting to Topiwala National Medical College near
Victoria Gardens
. Masses were held between 6-8 p.m. for medical students by famous medical practitioners, all GMCites. To prove that Indians themselves could build and maintain medical institutions without British support, the
K.E.M. Hospital and Seth G.S. Medical College
where the entire staff was Indian were founded in 1926.
Post-independence reconstructions
The greatest change to G.M.C. and J.J.H. came in 1958 when the old J.J. building was torn down and replaced by a seven-storeyed hospital building. The O.P.D. was extended to contain Investigation Laboratories. Today it is spread over 44 acres (178,000 m²) in
Byculla
with 14 gates, a long jump from the two-room teaching hospital in an area of 4 acres (16,000 m
2
).
The J.J. Hospital Campus
The present campus, the largest of any of the Medical Colleges in Mumbai, is spread out over 44 acres (180,000 m
2
) in the
Byculla
area of
South Mumbai
. The campus is notable for its greenery and open spaces in an otherwise congested part of the city. With gradual additions and expansions since its initial foundation, the campus has a mix of buildings depicting both modern Indian and
Colonial architecture
. As the campus expanded it incorporated hospitals that were originally independent before being absorbed into J.J. Hospital and thus retain some of their older names, notably: C.J. Ophthalmic Hospital, B.J. Hospital for children and the David Sasoon Hospital. The campus has a total of 45 wards, 5 hostels and 7 canteens. It also provides residential facilities to its teaching faculty, resident doctors, medical students, nurses and other hospital workers. The anatomy hall of Grant Medical College was featured in the movie
Munnabhai M.B.B.S.
as central lecture hall in the fictional medical school attended by the lead character. In addition to the main campus situated at Byculla, it also has a sea facing gymkhana at marine drive in south Mumbai.
Rankings
The institute was ranked seventh among medical colleges in India in 2017 by
Outlook India
.
[2]
It was ranked 17 by
Careers360
in 2017, 12 among government institutes.
[3]
List of buildings
Main Hospital Building
Main OPD building
Balaram Building
C.J. Ophthalmic Building
Academic Section
Duggan Eye bank
Parsi Ward
PSM Department Building
Old Pharmacology Building
Boys Common Room
Public Works Department
Nursing College
Matron's office
Anatomy Department
Physiology Department
Biochemistry Department
Central Medical Library
Pathology Building
Coroner's Court
Bai Motlibai Hall
Resident Doctors Hostel
Ladies Hostel
Apna Boys Hostel
R.M. Bhatt Hostel
Infectious Diseases Ward
Skin & VD Building
CWC Hall
Old Boys Hostel
Central Canteen
Department and faculties
Ophthalmology
Anaesthesia -
Medicine
Anatomy
Biochemistry
C.V.T.S.
Chest Diseases & Tuberculosis
Dentistry
Dermatology
E.N.T.
Forensic Medicine
Microbiology
Pathology
Surgery
Paediatric Surgery
Pharmacology
Obs & Gyn
Physiology
Community Medicine
Psychiatry
Nephrology
Neurology
Neurosurgery
Orthopaedics
Radiology
Urology
Plastic and Reconstructive Surgery
The Research Society
The Research Society started functioning in 1965 in the Skin & Serology Department building on the second floor with an office and research library and a proposed space for a research laboratory.
This proposal has not been entertained so far
.
The Research Society has the following aims & objectives:
To promote & encourage research & medical science in departments of GMC & J.J.H.
Sponsor all such activities conducted to promotion of medical science & all such measures to fulfill objectives.
The founder members were Dr. J. G. Parekh, Dr. P. M. Udani, Dr. B. J. Vakil, Dr. S. J. Shah, Dr. V. C. Talwalkar, Dr. J.C. Joshipura and Dr. B. B. Gaitonde.
It awards post graduate students for the best research paper and for the best thesis. It sponsors scientific conferences, medical workshops and symposia.
Notable Alumni
.........................................................................................................................................................
Robert Grant (MP)
Sir Robert Grant
GCH
(1779 – 9 July 1838) was a British lawyer and politician.
Life
Robert Grant was born in
India
, the son of
Charles Grant
, chairman of the Directors of the
Honourable East India Company
, and younger brother of
Charles Grant, later Lord Glenelg
. Returning home with their father in 1790, the two brothers were entered as students of
Magdalene College, Cambridge
, in 1795. In 1801 Charles was fourth
wrangler
and senior Chancellor's medallist; Robert was third wrangler and second Chancellor's medallist.
[1]
Grant was
called to the bar
the same day as his brother, 30 January 1807, and entered into legal practice, becoming King's Sergeant in the Court of the
Duchy of Lancaster
, and one of the
Commissioners in Bankruptcy
. He was elected
Member of Parliament
for the
Elgin Burghs
in 1818, and for the
Inverness Burghs
in 1826. The latter constituency he represented for four years. In 1830 and 1831, he was returned for
Norwich
, and in 1832 for
Finsbury
. He advocated for the removal of the
disabilities
of the Jews, and twice carried bills on the subject through the
House of Commons
. They were, however, rejected in the
Upper House
, which did not yield on the question until 1858, twenty years after Grant's death. In 1832 he became
Judge Advocate General
, and in 1834 was appointed
Governor of Bombay
and
GCH
. He died at
Dapodi
, near to
Poona
on 9 July 1838.
[2]
Works
In his younger days Grant published an essay on the trade and government of India, and a sketch of the early history of the
British East India Company
. He was the author of a volume of sacred poems, which was edited and published after his death by his brother, Lord Glenelg. This volume includes some hymns; his best known hymn is "O Worship the King", based on
Psalm 104
.
Legacy
Grant Medical College
, the oldest
medical college
in
Mumbai
, India, is named after Robert Grant, as are Grant Road and Grant Road Station in the same city.
Family
Grant married Margaret, only daughter of Sir David Davidson of Cantray, with issue two sons and two daughters:
Sir Charles Grant, K.C.S.I, formerly a Member of Council in India;
Colonel Robert Grant, R.E., Deputy Adjutant General;
Sibylla Sophia, married to Granville Ryder, Esq.; and
Constance Charemile, who died in childhood.
Ten years after his death, Margaret married
Josceline Percy
, second son of
the Earl of Beverley
, with issue one son, George Algernon, born in 1849, who later became Capt. and Lt. Col. of the Grenadier Guards.
References
Church History
/
Timeline
/
1801-1900
/
Dan Graves, MSL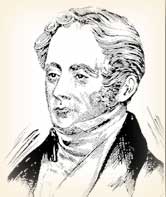 Sir Robert Grant was a busy man of the world--too busy to concern himself with hymns, you might think. He had been born in India in 1779, the son of the East India Company's director, Charles Grant, a man associated with the Clapham Sect (a group of evangelical social reformers from Clapham, England).
Born in the colonies Robert may have been, but it was in Magdalen College at the University of Oxford that he completed his higher education. He was admitted to the bar in 1807--which meant he could practice law. The following year, the 29-year-old won a seat in Parliament.
He remained in Parliament for many years. Like his father, he was deeply concerned with social issues. Through his persistent efforts a bill was eventually passed which emancipated England's Jews. He fought for other minority groups, too. In the meantime, he was a strong supporter of world missions and influential among evangelicals in the Church of England. He sketched a history of the East India Company. Yet somehow, he found time to write hymns.
In fact, he wrote a hymn which is considered one of the greatest in the English language. Reading William Kethe's translation of Psalm 104 in a 1561 psalm book prompted Robert to write his own version of the psalm, familiar to millions of church-goers.
O Worship the King all glorious above!
O gratefully sing his power and his love,
Our Shield and Defender, the Ancient of days,
Pavilioned in splendor, and girded with praise.
Robert accepted a high position in the East India company. One thing led to another. He was asked to be governor of Bombay and accepted. He took over his new duties in 1834. As governor, he had opportunity to put his social concerns into practice, for the poverty and spiritual condition of the common people were appalling. Among his accomplishments were the opening of several new roads, an inducement to commerce.
He held the governorship only four years, dying
on this day, July 9, 1838
at the young age of 59. In that time, the people came to love him. When Sir Jamshedji a well-known Parsi (a person of the Zoroastrian faith), built a medical college, he gave it Robert Grant's name. It is the second oldest medical college in India.
The year after Robert's death in 1838, his brother Charles printed Sir Robert's twelve hymns in a slender volume called
Sacred Poems.
The only one which is still sung by many people is "O Worship the King."
Bibliography:
.
..............................................................................................................................................................
ee Jejeebhoy
Early life and business career
Jejeebhoy was born in
Bombay
(now
Mumbai
) in 1783, of Merwanjee Mackjee Jejeebhoy and Jeevibai Cowasjee Jejeebhoy, a textile merchant from
Olpad
,
Gujarat
, who migrated to Bombay in the 1770s.
[5]
His parents died in 1799 after which he was brought up by his maternal uncle Framjee Nasserwanjee Battliwala. At the age of sixteen, having had little formal education, he made his first visit to
Calcutta
and then began his first voyage to China to trade in cotton and
opium
.
[6]
Jejeebhoy's second voyage to
China
was made in a ship of the
East India Company
's fleet. Under the command of Sir
Nathaniel Dance
, this ship drove off a French squadron under Rear-Admiral
Charles-Alexandre Léon Durand Linois
in the
Battle of Pulo Aura
.
On Jejeebhoy's fourth voyage to China, the
Indiaman
in which he sailed was forced to surrender to the French, by whom he was carried as a prisoner to the
Cape of Good Hope
, then a neutral Dutch possession. After much delay and great difficulty, Jejeebhoy made his way to
Calcutta
in a Danish ship. Undaunted, Jejeebhoy undertook another voyage to China which was more successful than any of his previous journeys.
By this time Jejeebhoy had fairly established his reputation as an enterprising merchant possessed of considerable wealth. In 1803, he married his maternal uncle's daughter Avabai (d.1870) and settled in Bombay, where he directed his commercial operations on an extended scale. Around this time, he changed his name from "Jamshed" to "Jamsetjee" to sound similar to names of the Gujarati community. In 1814, his co-operation with the British East India company had yielded him sufficient profits to purchase his first ship, the Good Success, and he gradually added another six ships to this, usually carrying primarily opium and a little cotton to China.
[7]
By 1836, Jejeebhoy's firm was large enough to employ his three sons and other relatives, and he had amassed what at that period of Indian mercantile history was regarded as fabulous wealth.
Jejeebhoy was known by the nickname "Mr. Bottlewalla". "Walla" meant "trader", and Jejeebhoy's business interests included the manufacture and sale of bottles on the basis of his uncle's business. Jejeebhoy and his family would often sign letters and checks using the name "Battliwala", and were known by that name in business and society, but he did not choose this assumed surname when it came to the baronetcy.
In 1818, he formed the business, trading and shipping firm "Jamsetjee Jejeebhoy & Co." with two other associates Motichund Amichund and Mahomed Ali Rogay as Jejeebhoy's business associates. He was later joined by a
Goan
Rogeria de Faria. His voyages to China resulted in a long trading partnership with the
Canton
based company
Jardine Matheson & Co
. He was seen as the chief representative of the Indian community in Bombay by the British Imperial authorities.
[8]

Jan 17, 2014 -

Many Indian business communities tried their hands at the opium trade ... This prompted the British to expand the market for opium in China.
Philanthropy
Navsari
,
Surat
, and
Poona
) were created or endowed by Jejeebhoy, and he financed the construction of many public works such as wells, reservoirs, bridges, and causeways. By the time of his death in 1859, he was estimated to have donated over £230,000 to charity. Some of Jejeebhoy's notable charitable works include:
Between 1822 and 1838, cattle from the congested fort area used to graze freely at the Camp Maidan (now called Azad Maidan), an open ground opposite the Victoria Terminus. In 1838, the British rulers introduced a 'grazing fee' which several cattle-owners could not afford. Therefore, Sir Jamshedji Jeejeebhoy spent Rs. 20,000 from his own purse for purchasing some grasslands near the seafront at Thakurdwar and saw that the starving cattle grazed without a fee in that area. In time the area became to be known as "Charni" meaning grazing. When a railway station on the BB&CI railway was constructed there it was called
Charni Road
.
Baronetcy
Jejeebhoy's services were first recognised by the British Empire in 1842 by the bestowal of a knighthood and in 1858 by the award of a
baronetcy
. These were the very first distinctions of their kind conferred by
Queen Victoria
upon a British subject in India.
On Jejeebhoy's death in 1859, his Baronetcy was inherited by his eldest son
Cursetjee Jejeebhoy
, who, by a special Act of the Viceroy's Council in pursuance of a provision in the letters-patent, took the name of Sir Jamsetjee Jejeebhoy as second baronet.
Jejeebhoy and the Parsi community
From 1838 onward, the Bombay Parsi
Panchayat
came to be increasingly disregarded as the instrument for regulating the affairs of members of the community that resided in the
Bombay Presidency
. Amidst calls for dissolution of the (then) 110-year-old institution for nepotism and fiscal mismanagement (it would eventually be reestablished as administrator of community property), the community gradually came to depend on prominent individuals not connected to the
panchayat
and its improprieties. This was especially true for Jejeebhoy, thanks to his wealth and charitable works and the recognition afforded him by the British authorities due to his baronetcy.
.......
MM