press ctrl and + to see larger images
DEDICATED TO THE FIRST CITY-MUMBAI-[BOMBAY] ;OF INDIA.
BOMBAY FORT AND HARBOUR
Glimpses of old Bombay and western India, with other papers (1900)
1709 BOMBAY STORM,NEPTUNES RITES FOR CROSSING THE EQUATOR,PASSPORT MADE COMPULSORY FOR TRAVEL,BEHEADING OF DACOITS,CARACHEE(KARACHI)A DESOLATE PLACE,
The night of November 4th, 1709, was one long re- membered. A storm blew with terrific violence, and, when day broke, a spectacle of appalling ruin was revealed. The shore from the bunder-head to Mazagon, far as the eye could reach, was piled with wrecks.
Under Hornby's Battery, round the Castle sea face, as far as Fort George, were great heaps so completely dashed to splinters that not a trace could be discovered of any individual ship. The Resolution,, sliip of war, went to pieces under the Castle walls, and more than 100 craft and 500 lives were lost. In 1802 a young man of the name of Maw arrived by the Scales!) 1/ Castle, and immediately raised an action against Learmonth, the commander, for the hard treatment he had experienced during " Neptune's rites " on crossing the Line, having been soused, and shaved with dirty water, and otherwise tumbled about by the officers and sailors. The captain was fined Rs. 400. Fines like this soon put an end to the custom. BEGINNINGOn August 12th, 1799, Government ordered that no European should travel without a passport. But, with or without a pass, four officers, in 1800, crossed over the harbour to Pan well, and proceeded to Chowk, twelve miles. Here a surprise met them. At a turn of the road they beheld six headless men suspended by the legs from a tree — dacoits,
BOMBAIA (BOMBAY IN PORTUGUESE)-16TH CENTURY ENGLISH FORT IN BOMBAY
below:-A photograph of the interior of the Fort, Bombay from the 'Vibart Collection of Views in South India' taken by an unknown photographer about 1855. 'By the end of the 17th century, Bombay had developed into an important local port. In 1715 Charles Boone became the Governor of Bombay. He implemented Aungier's plans for the fortification of the island, and had walls built from Dongri in the north to Mendham's point in the south. He established a force of Marines and constructed St. Thomas' Church, within the fort'. In a count made in 1794, it was found that there were 1000 houses inside the fort walls and 6500 outside
Below:-The Fort, Bombay, Harbour face wall,-
GUNS POINTING DOWN
INTO MOAT
1863.--Date: 1863--Photographer: Unknown-














old Mumbai | Window To India

windowtoindia.wordpress.com
BOMBAY FORT MAPS,PHOTOS,PAINTINGS,NEWS ...
PHOTO BELOW SHOWS:- THE ORIGINAL CHURCH GATE(GATE NEAR ST.THOMAS CHURCH WHICH CAN BE SEEN IN THE BACK) OF BOMBAY FORT ;LATER CHURCH GATE RAILWAY STATION GOT THIS NAME ;AS IT WAS BUILT NEAR THIS GATE. THE FORT WAS BUILT AGAINST ENEMIES;SUCH AS PORTUGUESE AND SIDDI SHIPS THE GATE HAD A BRIDGE BUILT, OVER A MOAT, FILLED WITH WATER ;TO PREVENT ENEMY SOLDIERS
BELOW PHOTO SHOWS
CHURCH GATE STREET OF BOMBAY FORT
[INSIDE VIEW] THE CHURCH GATE ALSO SEEN IN THE DISTANCE.
Scotch Church, Court-House, and entrance to the Dock-Yard [Bombay].--Photographer: Scott, Charles Medium: Photographic print Date: 1850--THE ICE HOUSE NEXT TO THE CHURCH (DOMED STRUCTURE);WHERE ICE IMPORTED BY SHIP WAS STORED;TILL ICE MAKING WAS DISCOVERED ;NEXT BUILDING IS LAW COURT
Photograph from 'Views in the island of Bombay' by Charles Scott,1850s. This is a view looking north along Apollo Street from the Apollo Gate towards the dockyards entrance on the right. The Scotch Church stands in the left foreground, with Hornby House beyond. The classic Georgian style Saint Andrew's or Scotch Kirk was completed in 1819. Hornby House, which initially began as a residence to the Governor Hornby, served as the Law Court until the late 1870s when it became the Great Western Hotel. Between this building and the church, stands the domed Ice-House, erected by subscription in 1843 for the consignments of ice which were imported regularly and sold to the public. When ice began to be manufactured in Bombay the Ice-House lost its purpose and was used as a godown until it was demolished years later.
A PALKHI WALA (PALANQUIN CARRIER)CAN BE SEEN SITTING NEXT TO THE PALKHI ;NEAR CHURCH STEPS.THE ROAD LEADS TO THE 'CHURCH GATE' OF THE BOMBAY FORT WALL
http://oldphotosbombay.blogspot.com/2011/02/how-ice-came-to-india-1833.html
Bombay Castle--Aquatinter: Baily, James (1810-37) Medium: Aquatint, coloured Date: 1809
Artist: Lester, John Frederick (1825-1915)
Medium: Watercolour
Date: 1870
Water-colour painting of the Esplanade at Mumbai by John Frederick Lester (1825-1915) in March 1870. This image is from an allum of watercolours made between 1865 and 1877 in Kathiawar, Bombay, Poona, Mahabaleshwar and Savantvadi State.
Originally, Mumbai (Bombay) was composed of seven islands separated by a marshy swamp. Its deep natural harbour led the Portuguese settlers of the 16th Century to call it Bom Bahia (the Good Bay). The British Crown acquired the islands in 1661when Catherine of Braganza married Charles II, as part of her marriage dowry. It was then presented to the East India Company in 1668. The second governor, Gerald Aungier, developed Bombay into a trading port and centre for commerce and inducements were offered to skilled workers and traders to move here. European merchants and shipbuilders from western India were encouraged to settle here and Mumbai soon became a bustling cosmopolitan town.
1849. — A finback whale driven on shore at Colaba, 60 feet long, 30 to 40 feet round the thickest part. All along the road from the Fort to Colaba was a perfect fair. . The stench was felt from the town side of the causeway from where it lay at the back of Colaba Church. Jawbone taken away. — Gentleman s Gazette. 1850, Oct. 9th. — A tiger at Bandoop leaped upon the mail-cart and upset it, and the garry-wallah was little injured. I saw jackals several times in the gardens of the Colaba Observatory in 1844. — Dr. Buist. On tins Mr. Charles Chambers, F.K.S.,observes (1893) : " I found a jackal in my bedroom in the Colaba Observatory about fifteen years ago." A jackal was killed in the new High Court Buildings shortly after they were finished. 1858, March 3rd.— Some officers of the P. and 0. steamer Aden observed a tiger swimming from Mainland to Mazagon. A boat was lowered and the crew armed with ship's muskets. When they came up to it the brute was boarding a bungalow, and was being kept off by the lascars by handspikes. It was shot through the head by six balls. Weight, 353 lbs. Length to tip of tail, 8 ft. 9 ins. 1858, May 26th. — A young Portuguese this day shot a tiger at Mahim, and on the 27th inst. brought the carcass to the Chief Magistrate for the reward, 1859. — To-day Mr. Forjett with a fowling-piece shot a tiger within a few hundred yards of the fashionable drive on the Esplanade, and on the beach of Back Bay near Sonapore. Mr. Forjett promised the hide to Dr. Birdwood for the Museum. —Bombay Gazette.
Feb. 6th. — On this day, Sunday evening, the wife of Mr. Pratt, uncovenanted assistant in the General Department Secre-tariat, walking along with her husband in the fields adjoining their residence at Mahim, trod on a snake and died two hours afterwards. — Bombay Gazette. Feb. 15th. — ■A tiger was seen sloping about the nooks of Kalbadavie, but disappeared. Nov. 12th. — Dr. Turner, P. and 0. service, at his residence, Chinchpokly, was bitten by a venomous snake on the calf of the leg. His leg swelled to an immense size. A friend of his made an incision, sucked the wound, and he is now recovering. Kov. 16th. — A cobra, 4 ft. in length, killed in Secretariat compound, Apollo Street. 1860, Oct. 31st. — On Sunday a snake was seen amusing itself round one of the pillars in St. John's Church, Colaba, a few yards from the reading-desk, and not long ago a cobra was found in the organ. — Times and Standard. Dec. 5 th. — A hyena shot while devouring a bullock not far from the Byculla Club House. 1861, Nov. 26th. — Hyenas quite common at night, prowling about the Byculla Flats. 1863, Jan. 25th.— Tiger at Mahim, near railway station. Two natives killed by it. Shot. below painting of the 'Royal post' carrier
















SOME MAPS OF BOMBAY -BEFORE BOMBAY CITY ...

oldphotosbombay.blogspot.com
MAP OF BOMBAY FORT AND BOMBAY 1842
*A view of Bombay during the fire of 1803, an aquatint by J. S. Barth
*"Scene in Bombay," by Robert Melville Grindlay and R. G. Greeve; London, 1826* (BL)-BEHIND ST.THOMAS CHURCH
*"Bombay Harbour: Fishing Boats, in the Monsoon," by Fisher, Sons, & Co., London, 1844
*"Landing at the Dockyard, Bander, of the remains of Lord Frederick Fitzclarence," Illustrated London News, 1855*
*"The Hon. East India Company's fleet of transports and war-steamers in Bombay Harbour, previous to their departure for the Persian Gulf," Illustrated London News, 1857*
BOMBAY FORT-A steel engraving by Allom and Willmore (James S. Virtue Co., London, 1858)
*"Native entertainment to European troops at Bombay," from the Illustrated London News, 1858*
*"View of Bombay showing the fort," from 'History of the Indian Mutiny', 1858*
"Embarking elephants at Bombay for the Abyssinian expedition," from the Illustrated London News, 1868: very large scans of the *left half* and the *right half* of the engravin
"The Plague in Bombay: House to House Visitation,BY DOCTOR" from the Illustrated London News, 1898 (with modern hand coloring)
Panorama of Fort, Bombay--Photographer: Dayal, Deen (1844-1905) Medium: Photographic print Date: 1885
BELOW BRITISH EAST INDIAN SHIPS IN BOMBAY HARBOUR
'NAUTCH' GIRLS BOMBAY
A photo probably by Bourne, from the 1860's
PALKHI WALAS(PALANQUIN CARRIERS),WAITING AT BOMBAY HARBOUR
BOMBAY DROMEDARY CORPS(BOMBAY CAMEL CORPS);
Pin on Victorian

pinterest.de
INDIA Barras Camel Corps raised in ...
British Colonial Army ...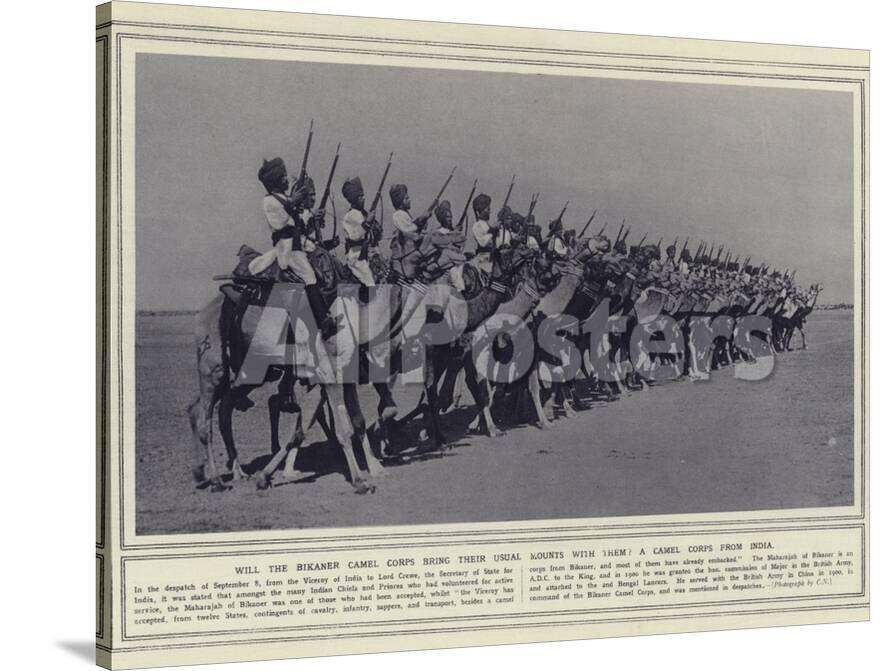 ALSO PICTURE OF A THUG(DACOIT) CHIEF
Who were the "Thugs of Hindostan"?

jagranjosh.com
THE HORSE RACE AT 'ABOO',BOMBAY











horse races at Aboo, in Bombay

PROVINCE LAUNCH OF SHIP 'MEANEE' WITH 80 GUNS ;AT BOMBAY












INDIA. Launch. Meanee, 80 guns, Mumbai ...

amazon.com













Flat racing on the Indian coast

lot-art.com
HOTEL ADELPHI BOMBAY 19TH CENTURY

















Adelphi Hotel BOMBAY 1850

oldphotosbombay.blogspot.com
150-year-old cloth merchants' code ...


Bombay (Mumbai) Cotton Market - 1869 ...

in.pinterest.com

AND BELOW PICTURE SHOWS RELIGIOUS SERVICE OF 'JAINS' IN BOMBAY
Pic. DPA-JSA-151424 | agefotostock

agefotostock.com