The
Asiatic Steam Company,
employed a large percentage of local Officers that included Indian, Anglo-Indian, Burmese and Anglo-Burmese.
an apprentice in 1946 EARNED:-
In the first year of his apprenticeship he was paid 15 Rupees per month, the second year 30 Rupees a month, third year 45 Rupees rising to 60 Rupees for the fourth year. The deck crew did not come from the Maldives but from the Laccadives, more specifically Minicoy Island which is about 200 miles west of Cochin, the engineroom crew came from the Nhoakali District of East Bengal (now Bangladesh), carpenters were Chinese and the cabin stewards were from Calcutta. The crew did not eat Curry and potatoes for breakfast but enjoyed a balanced diet including Mutton, vegetables and Rice and like all ships crewed by their ilk 'live' supplies were also carried for their consumption such as chickens and sheep which were slaughtered as required because the ships had no refrigerators, running water or air conditioning.
MAHARANI.













Bombay Photo Images[ Mumbai]: jer mahal ...

oldphotosbombay.blogspot.com
Asiatic Steam Navigation Company
This company was formed in 1878 the Liverpool Merchants, Turner & Co. and their Calcutta associates, Turner, Morrison & Co. to operate cargo and passenger services in the Bay of Bengal. Although owned and registered in the U.K, the company's ships were based in Calcutta and rarely returned to Britain.
Trade was initially coastal between Calcutta, Ceylon, Bombay and numerous smaller ports, but this was soon extended to Chittagong, Rangoon and Moulmein. Further expansion took place in 1892 when a route between Calcutta and Java via Malayan ports was opened. The Indian Government mail contract to the Andaman Islands was won which also entailed the transportation of convicts to the penal settlement at Port Blair.
Five ships were lost during the Great War and eight during World War II. In 1935 a controlling interest in A.S.N.Co. was acquired by
British India S.N. Co
. After the independence of India, the Java - India sugar and Burma - India rice trades were lost and in 1961 the remaining shares in the company were bought by the P & O group and the company was later fully absorbed into
P & O
.
Many thanks to Ted Finch for his assistance in collecting this data. The following list was extracted from various sources. This is not an all inclusive list but should only be used as a guide. If you would like to know more about a vessel, visit the Ship Descriptions (onsite) or
Immigrant Ship
web site.
Funnel:
Buff.


Fleet:



| | | | |
| --- | --- | --- | --- |
| Vessel | Built | Years in Service | Tons |
| Bahadur (1) | 1907 | 1928 sold to Kassos S.N.Co., Syria renamed Ioannis E. Yannaghas. | 4,646 |
| Bahadur (2) | 1929 | 7th Apr.1942 torpedoed, shelled and sunk by submarine 170 miles NW from Bombay. | 5,424 |
| Bahadur (3) | 1948 | 1970 sold to Alvin Maritime S.A, Panama renamed Alvin. | 5,497 |
| Begum (1) | 1907 | 29th May 1918 torpedoed and sunk 270 miles SW from Bishop Rock. | 4,646 |
| Begum (2) | 1922 | 1953 scrapped Blyth. | 5,843 |
| Dogra | 1914 | 1935 scrapped Japan. | 5,138 |
| Havildar (1) | 1911 | 1936 scrapped Japan. | 4,911 |
| Havildar (2) | 1940 | 1960 sold to China Pacific Nav. Co., Hong Kong renamed Amoy. | 5,407 |
| Kohinur (1) | 1884 | 1904 sold to T. Yamagata, Kobe renamed Kohina Maru. | 2,967 |
| Kohinur (2) | 1905 | 25th May 1917 torpedoed and sunk 150 miles North from Alexandria. | 2,265 |
| Kohinur (3) | 1922 | 15th Nov.1940 torpedoed and sunk 250 miles South from Freetown. | 5,168 |
| Mahadevi | 1943 | 1962 sold to Shipping Corp. of India, Bombay renamed Nalanda. | 5,459 |
| Maharaja (1) | 1879 | 1904 sold to Un Lai Chen, Hong Kong, wrecked same year. | 1,666 |
| Maharaja (2) | 1904 | 1926 renamed Maharani, 1927 sold to Machida Shokai KK, Kobe renamed Zuisho Maru. | 2,264 |
| Maharaja (3) | 1927 | 1956 sold to Ebony SS Co. (Wheelock Marden & Co.), Hong Kong renamed Jennifer. | 2,895 |
| Maharani (1) | 1879 | 1908 scrapped Bombay. | 1,667 |
| Maharani (2) | | see Maharaja (2) | |
| Malika | 1943 | 1962 sold to Shipping Corp. of India, Bombay renamed Ajanta. | 5,469 |
| Nadir (1) | 1889 | 1912 sold to T. Uda, Hamadera renamed Temmei Maru. | 3,142 |
| Nadir (2) | 1944 | 1961 sold to China Pacific Nav. Co., Hong Kong renamed Kulangsu. | 5,497 |
| Nairung (1) | 1892 | 1914 sold to Bombay & Persia S.N. Co., Bombay. | 4,425 |
| Nairung (2) | 1942 | 18th Aug.1944 torpedoed and sunk by U.862 off Madagascar. | 5,414 |
| Nawab (1) | 1889 | 1912 sold to A. M. Jeevanjee & Co., Bombay renamed Taiyabi. | 3,142 |
| Nawab (2) | 1915 | 1949 scrapped India. | 5,430 |
| Nizam (1) | 1890 | 1911 sold to Y. Hachiuma, Nishinomiya renamed Tamon Maru No.12. | 3,142 |
| Nizam (2) | 1914 | 1949 scrapped India. | 5,322 |
| Nurani (1) | 1892 | 1914 sold to Bombay & Persia S.N. Co., Bombay. | 4,432 |
| Nurani (2) | 1941 | 1960 sold to Hai An Shipping Co., Hong Kong renamed Hui An. | 5,414 |
| Nurjahan (1) | 1884 | 21st Nov.1890 wrecked near Cape Comorin on voyage Bombay - Calcutta. | 2,967 |
| Nurjahan (2) | 1923 | 1953 scrapped Bo'ness. | 5,424 |
| Nurmahal (1) | 1923 | 11th Nov.1942 torpedoed and sunk 200 miles NE from Barbados on voyage Table Bay - New York. | 5,419 |
| Nurmahal (2) | 1959 | 1965 transferred to British India S.N.Co., 1972 owned by P & O Lines, 1975 renamed Strathnewton, 1977 scrapped. | 8,628 |
| Pasha (1) | 1902 | 15th Jun.1917 torpedoed and sunk in Straits of Messina. | 5,930 |
| Pasha (2) | 1919 | laid down as War Chamois but completed as Pasha, 1950 scrapped Bombay. | 5,307 |
| Peshwa | 1880 | 24th Jun.1890 wrecked on Pilot's Ridge on voyage Calcutta - Rangoon. | 2,159 |
| Pundit (1) | 1902 | 9th Jun.1918 torpedoed and sunk 85 miles NW from Alexandria. | 5,917 |
| Pundit (2) | 1919 | laid down as War Moose but completed as Pundit, 1949 scrapped Bombay. | 5,305 |
| Rajah (1) | 1899 | 1923 sold to Katsura Kisen KK, Dairen renamed Katsura Maru. | 5,622 |
| Rajah (2) | 1949 | 1971 sold to Pac-Trade Navigation Co., Panama renamed Amanda. | 5,791 |
| Rajput (1) | 1900 | 1923 sold to Nakamurs Kisen Goshi Kaisha, Dairen renamed Unkai Maru No.12. | 5,628 |
| Rajput (2) | 1925 | 1952 sold to Hokkaido Gyogyo Kosha KK, Hakodaye renamed Terutama Maru. | 5,521 |
| Ranee (1) | 1899 | 1924 sold to A. Th. Callinicos, Ithaca renamed Theodorus. | 5,660 |
| Ranee (2) | 1928 | 5th Feb.1941 mined and sunk in Suez Canal. | 5,060 |
| Ranee (3) | 1950 | 1971 sold to Madrigal Shipping Co., Manila renamed Santa Susana. | 5,791 |
| Risaldar (1) | 1912 | 1937 scrapped Rosyth. | 4,919 |
| Risaldar (2) | 1940 | 1958 sold to Muhammadi SS Co., Karachi renamed Al Ahmadi. | 5,407 |
| Shahjehan (1) | 1878 | 1905 sold to Lik Shek Pang, Calcutta, 1906 renamed Pheumpenh. | 1,650 |
| Shahjehan (2) | 1905 | 1934 scrapped Calcutta. | 2,261 |
| Shahjehan (3) | 1942 | 6th Jul.1943 torpedoed and sunk 150 miles NE from Benghazi. | 5,454 |
| Shahjehan (4) | 1946 | 1962 sold to Hai An Shipping Co., Hong Kong renamed Nan An. | 5,460 |
| Shahzada (1) | 1879 | 1904 sold to Un Lai Chen, Hong Kong. | 1,666 |
| Shahzada (2) | 1904 | 14th Jul.1927 sank 40 miles off Sandheads on voyage Calcutta - Akyab. | 2,246 |
| Shahzada (3) | 1942 | 9th Jul.1944 torpedoed and sunk 500 miles West from Goa. | 5,454 |
| Shahzada (4) | 1946 | 1962 sold to Shipping Corp. of India, Bombay renamed Sanchi. | 5,460 |
| Sikh | 1914 | 1934 scrapped Japan. | 5,150 |
| Subadar (1) | 1912 | 27th Jul.1918 torpedoed and sunk 112 miles NW Cabo Roca. | 4,911 |
| Subadar (2) | 1929 | 13th Feb.1942 bombed and sunk by Japanese in Banka Strait. | 5,424 |
| Subadar (3) | 1949 | 1964 sold to Bacong Shipping Co., Panama renamed Southern Express. | 5,497 |













Mumbai to Goa Ship services to resume ...

itsgoa.com
Asiatic Steam Company,
Formed in 1878,
ships were registered in either London or Liverpool its principle port of operation was Calcutta. Like British India's eastern service ships once they had departed the United Kingdom they were never to return. The new company enjoyed the patronage of Messrs Thomas H. Ismay and William Imrie of Ismay, Imrie & Company, managers of Oceanic Steam Navigation Company known in the shipping world as the
White Star Line.
NURJAHAN.


Built: 1884 by Harland & Wolff Ltd, of Belfast.
Tonnage: 2,967 grt, 1,936 nt.
Wrecked near Cape Comorin whilst on passage Bombay to Calcutta on the 21st of November 1890.
The company increased its fleet to five in 1880 when Peshwa the company's first 2,000 tonner was launched and two years later a further two ships were added to its number on the completion of Nurjahan and Kohinur the company's first all steel ships.




Disaster at Sea: SS Vaitarna - India's Forgotten 'Titanic'
www.livehistoryindia.com
› 2017/04/29 › indias-titanic
Apr 29, 2017 —
In 1888, a massive passenger ship, the SS Vaitarna, sank off the coast of Gujarat ... cargo and passengers between the Mandvi port in Kutch and Bombay. ... It is believed that more than 1000 people were on board, when the Vijli sank after it sailed into a severe storm. ... Fort Tiracol: An Ode to Goa's Patriots.
NADIR


Built: 1889 by Harland & Wolff Ltd, Belfast.
Tonnage: 3,142 grt, 2,041 nt.
Engine: Single screw, Triple expansion by builder.
The company decided to increase its sphere of trading and began operating services to Java and was also successful in tendering a contract with the Government to carry mails to the Andaman Islands, however there was a downside, they
also became responsible for the transportation of convicts to the penal settlement at Port Blair situated on South Andaman.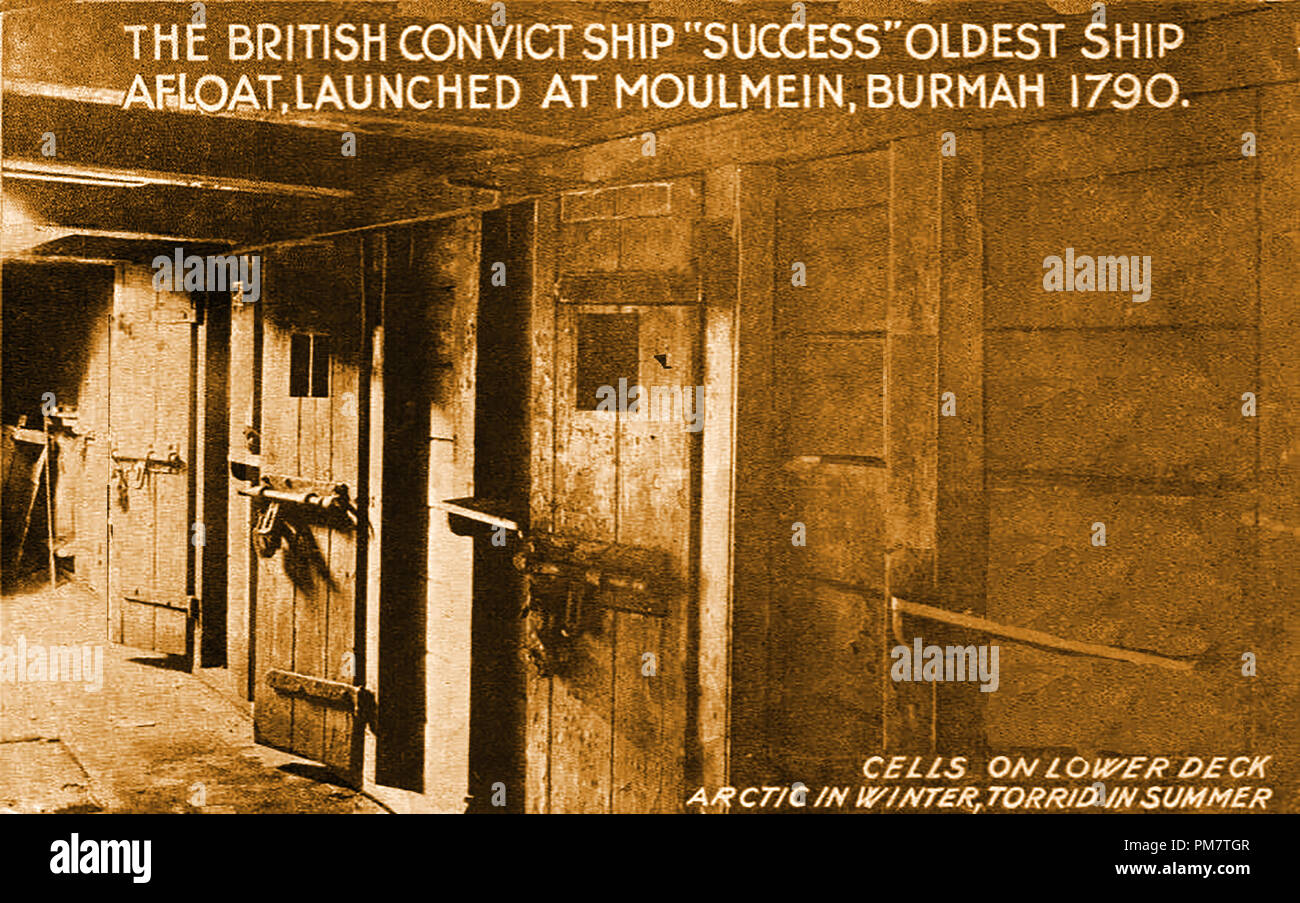 Below decks showing the cells in the convict prison ship success

PRISON CELLS BELOW DECK


By now Ceylon and Malaya had entered onto the company's trade routes with principle cargoes being made up of teak, coal, sugar, rice and of course its usual carriage of native deck passengers.
On 8 February 1872, the Viceroy of India, Lord Mayo, was assassinated at Hopetown, Port Blair, Andaman Islands, by a convict, a Pathan from the North West Frontier Province of India named Sher Ali Afridi. The murder of the Viceroy, the supreme official of India appointed by British, sent shock waves throughout Britain and British India.
-

Image ID: H3W25P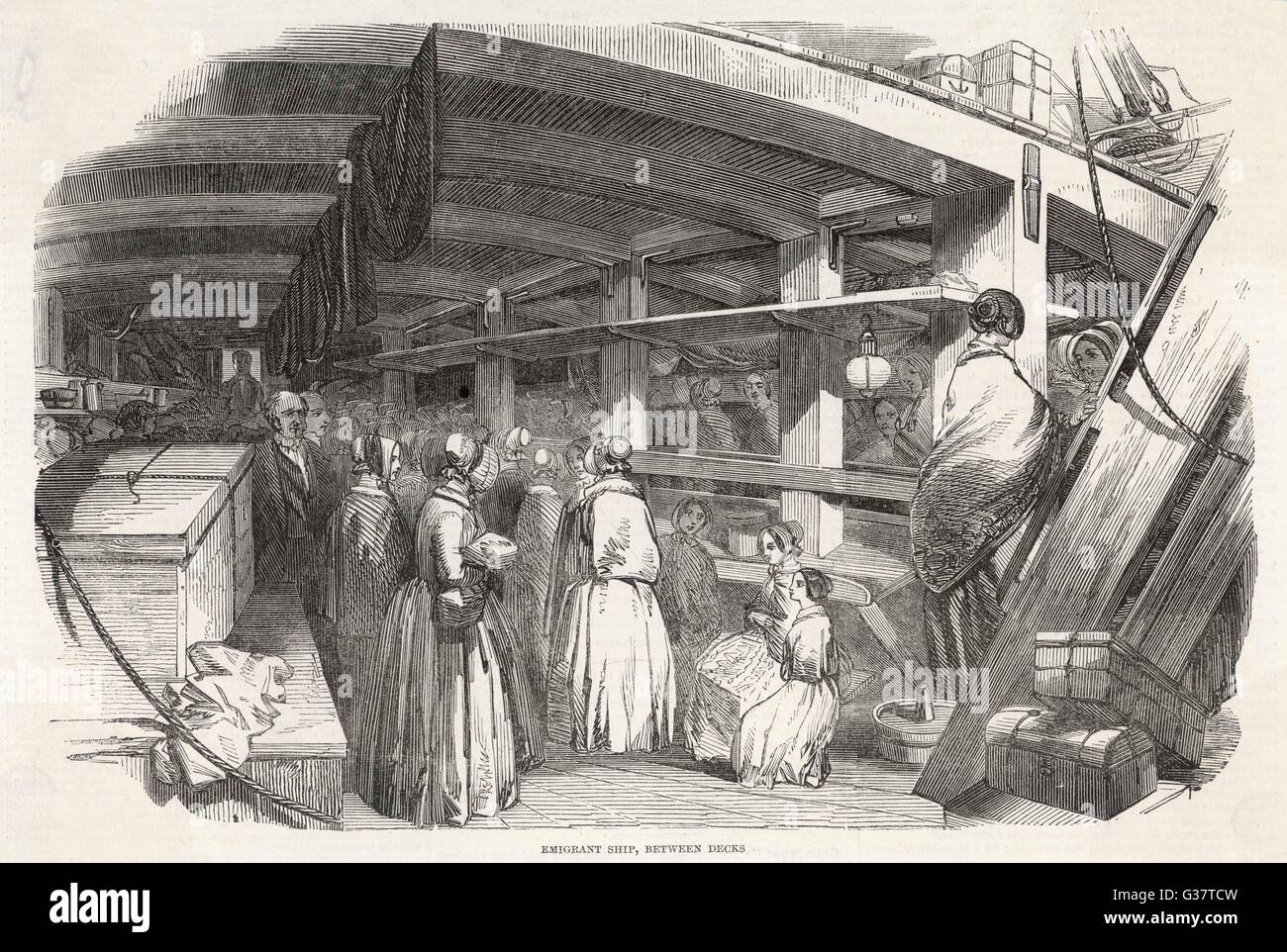 DECK PASSENGERS MIDSHIP
©D. BEEDLE.



DECK PASSENGERS TWEEN DECK. ©D. BEEDLE.


DECK PASSENGERS SLEEPING ARRANGEMENTS.

DECK CARGO OF BUFFALO




Cargo Deck Of A Boat Arabela I ...
Travelling From Bombay To Goa By Steamer In The '60s & '70s
Remember those long car journeys you took with your family as kids, backpacks stuffed with chips and treats, loo breaks and daal fry at the dhaba pit stops? Being from a landlocked city in the north, driving up through the hills, windows down (with your mother occasionally yelling at you to get your head back inside the car), it seems like a distant memory of another time.
In our age of instant gratification, we often lose out on these little splendours of life. At the drop of a hat we grab our phones, and using some app or the other, book a ticket out of whichever city we're in. Taking a train journey for most has become the cheaper, but more tedious process. We forget that there was a time when just heading on out to Goa at a moment's notice for the weekend wasn't as easy as getting a cheap flight but a 24-hour-long journey by steamboat along the coast. Mention this travel trail to a member of the older generation and their eyes will sparkle with nostalgia. Onboard the two Konkan Ships - Konkan Shakti and Konkan Sevak - it was a microscopic world of its own, a melting pot of cultures and mixed faces. In this era of mass air travel, we thought who better to take us on this merry trip down memory lane than someone who has experienced it first hand. Wilfred Barretto writes on his incredible experience on the steamer heading from Bombay to Goa. We see the majesty of the waves, feel the heat of Sun's rays as they bounce off the wooden deck, and a kaleidoscope of people travelling as a harmonious group, picnic baskets in hand.
[The following text was first seen on Wilfred Barretto's website, and has been re-published here with permission from the author.]
I still remember the days when my father would take us every summer to Divar Island (Goa) from Wadala, Bombay - by steamer. Back in the sixties, seventies, and till 1991, there was a pair of steamers which used to ply from Bombay to Goa, carrying loads of passengers on a charming journey along the Konkan coastline. One was called the Konkan Sevak and the other the Konkan Shakti; one left from Goa for Bombay and the other from Bombay for Goa at 10:00 AM.
What an exciting trip that used to be! The passengers were a motley group of Goans, tourists, hippies and Konkan coast travellers - all in a festive, picnic-like mood. Out would come guitars and other instruments, along with packed food, and it would be one long party all the way. The ship would make various stops at Vengurla, Malvan, Ratnagiri, among other places, to take on more passengers who would arrive in large hand-rowed canoes. There would then take the disembarking passengers. Most old timers who have experienced these journeys feel very nostalgic.The entire experience was a thrill to the boot, something today's journeys to Goa by plane, train or bus don't give you. And all that for a small price.
There were a few cabins for those who wanted privacy and were willing to pay a high price. Then there was an upper deck for those who could afford it, and a lower deck for everybody else. You bought your ticket at ferry wharf (Dockyard Road - Mazagaon) and stood in a long line waiting for the gates to the gangplank to open. Once they did you ran clutching your bedsheets, trying to spread them out on the life rafts that were spread out on the deck - this staked your claim. The ship would sound its foghorn and the great voyage would commence.
You would settle in and eye your neighbours who a half hour ago you would have run off the gangplank and quarrelled if they stood in your way. Now, you open your alcohol bottles and lunch packs, and invite them to share. The Goan spirit will slowly begin to show. You'd see guys strumming guitars, and some young Goan boys even getting friendly with Goan girls. There is singing in some corners with spirits getting a bit high by midday. You would definitely see a lot 'hippies' on these journeys, travelling to goa haversack, guitars et al. A typical sight during those days.
The 'bucket man' comes around with a bucket piled high with Limca's and Thums Up, and in his many pockets he has quarts of Feni. These Feni bottles would sell at Goa prices, even though you can still see the Gateway in the distance. The bell is sounded for lunch in the canteen. You get fish curry and rice with fish that tasted so fresh they probably jumped straight out of the Arabian Sea and into the kitchen.
The passengers take turns to eat in the canteen. You bought your coupon for a lunch service and carried your Feni to the table with you. The ship would meander along the Konkan coast all this while. Occasionally, one would spot dolphins along the route.
A man would come around announcing Housie and everyone who was tired of looking at pristine beaches, at swaying coconut trees, at the rise and swell of the sea would head for the mess, now cleared of fish curry and rice. Tickets would be sold, the electrical engineer would be deputed to call out the numbers. The Housie would get underway with Jalsi fives lines and full houses helping to defray the cost of your ticket.
Back onto the deck to watch the sunset, while this little world unto itself chugged on towards Goa. The bucket man had run out of Limca so now you were drinking Feni with nimbu pani and after the third peg of Feni the talk turned to God and love and who made the best Goan sausages. Goan spirit at its best, again!
Along the Konkan coast, towards the late night, the ship reached its port of call it would pull a little closer to the coast. Little canoes would come out from the harbours of Vijaydurg, Sindhusurgh, Jaigadh and Ratnagiri to ferry the passengers to these port. They would get down on a rope ladder along the side of the ship. The ladies making sure their saree didn't snag in the rungs. With the passengers having disembarked at their destination, the ship would sail again along the coast line towards Panaji, Goa.
Dinner was announced in the now familiar, like your own house, dining hall cum housie room. Back to the deck post dinner where the rosary would commence -all five decades - the whole litany. Petitions at the end for everyone and everything, including Fluffy whom the neighbours were looking after, because they didn't allow dogs on the ship.
The life rafts that had doubled up as card tables, bar counters and nappy changing tables, were now converted into beds. And you lay your weary head to rest. Somewhere in the night we'd pass the sister ship, a toot from one Captain to the other would let him know all was well with the world.
Sunrise would wake you up with smiles to everyone around you. Now you can see the silhouette of our beloved Goan coastline. Sand strewn beaches in the distance, lined with palm trees. What sight it was in the fresh morning air! Some of us will never forget the scenes, engraved in our heads forever.
Between 8:30 AM and 9:00 AM you were sailing past Chapora fort, then Anjuna, followed by Baga hills in the distance, with the Jesuit retreat house at its peak. Onwards to Calangute, and Candolim. Then around the Fort Anguada, and finally, a grand entry, up the Mandovi River, past the barges loaded with iron ore. A beautiful experience, etched forever in our memories!
It's time to disembark - pack your stuff and exchange telephone numbers, addresses with the friends you just made last morning. And of course, promises to stay in touch, best wishes exchanged for the holidays and pending land disputes. Then there was another sight to watch; relatives waiting at the Panjim dock to receive visiting families, nephews, cousins, uncles, and what have you. As we step onto the jetty at Panjim, a sign of the cross and a prayer is mumbled in thanks for a safe and happy journey.
The two steamers - Konkan Shakti and Konkan Sevak were co-opted for the Sri Lanka War in the late 1980s, and the grand Goan party was over. One of them is now somewhere in the Andaman Islands. Although, Damania Shipping started a hovercraft service on the same route in 1994, it was never really the same thing, in every aspect, and the thrill you got in the old sea transport couldn't be matched. Damania used a beautiful Scandinavian-built vessel, with aeroplane-style reclining seats. The trip from Bombay used to take seven hours to reach Panaji. The catamaran too, travelled around 40 km offshore, giving travellers a glimpse of the palm-fringed Konkan coast.
After the service's last voyage in 1991 the two vessels that operated on the route were sent to ferry the armed forces to Sri Lanka at the behest of the late Prime Minister Rajiv Gandhi.
Today, you will be lucky to find one Goan or a Goan family travelling with you in the same train, bus or flight. What surely makes the difference is the cultural aspects of us Goans.
August - The Great War, Day by Day - The Wartime Memories ...
wartimememoriesproject.com
› greatwar › viewday
A new feature was the Verandah Café on the boat deck, where passengers ... With British India's Vasna and Varela she was one of the last hospital ships to be ...
P&ORef:
PH-06090-00
© P&O Heritage Collection
Post a comment »
VASNA at sea as a Hospital Ship
In:
All Photographs
Part of our
Photographs
gallery
Medium:
Sepia Print
Description:
VASNA (1917) was utilised as ambulance transport ship when she entered service at the end of the First World War. In the Second World War she was the first British Hospital Ship to berth in Japan after VJ day and was used evacuate POWs to Sydney.
Featured Ship:
VASNA (1917)
Shipping Line:
BRITISH INDIA STEAM NAVIGATION COMPANY LTD.
PUNDIT

©D. BEEDLE.

Built: 1919 by Swan, Hunter & Wigham Richardson, Ltd, Newcastle.
Tonnage: 5,305 grt, 3,199 nt.
BEGUM.

Photo dated November 1951.
©D. BEEDLE.

Built: 1922 by Lithgows, Ltd, Glasgow.
Tonnage: 5,843 grt, 3,656 nt.


NURJEHAN.


Built: 1923 by Charles Connell & Co., Ltd, Glasgow.


RAJPUT

Photograph dated July 1947
MAHARAJA.

Photograph dated March 1956
15th of November 1940, Ranee fell victim to a mine when in the Suez Canal on the 5th of February 1941.


RANEE SUNK IN SUEZ CANAL;
AND
Shahzada
lasted a year longer than her sister when she was sunk on the 9th of July 1944 by torpedo 500 miles west of Goa
BRITISH INDIA LINE
iancoombe.tripod.com
› ...
She ultimately became B.I.'s first educational cruise ship. ... Most of the lifeboats were on 'A' deck together with much of the cabin class accommodation for ... The four 'V's - VARELA, VARSOVA, VITA and the